For those of you unfamiliar with academic research on software engineering, let me explain. Research in software engineering has generally consisted of

"...inventing new tools or processes, describing their application to toy problems in academic journals, and then wondering why practitioners ignored them."

This state of affairs is a tragedy, because as you may remember from your college days, professors are often among the smartest, hardest working people you will meet... they just need some redirecting.

This is where you come in. If you work in the software industry on testing, verification, or validation please submit a brief writeup of your tool to the

ICST Tools Track (3-8 pages)

. Accepted tools get 25 minute presentation slots in the tools track, which is a great place to promote cutting edge testing software to bright grad students (i.e., future project leads), get feedback from professors steeped in the latest testing techniques, and even find potential collaborators who can improve your tool as part of their research work. Join us as we bridge the divide between research and practice!

Why Industry Professionals Should Submit:


I realize that presenting at academic conferences is not the norm in industry, yet perhaps it should become more accepted. Here I've compiled a list of reasons why you should showcase your testing software at the ICST Tools Track:

Academics are clever - Professors, especially at large universities, were almost certainly among the top students in their undergraduate and graduate studies. While years of paper-writing may have dulled their brains slightly, their deep knowledge of the field and considerable intellect can still provide valuable insights into your problem. In many cases, their feedback goes beyond that which your developer colleagues are able to provide, if only because of their intense focus on certain topics.
Graduate students are hungry - As I've discovered through our internship program at ABB, graduate students are extremely motivated and intelligent. If your presentation inspires a graduate student or two you can expect contributions to your open source project, deep feedback on your tool/approach, and even potential PhD-long collaborations focused on improving on your technique.


Why Graduate Students Should Submit:

I realize that tools tracks are often overlooked by academics and graduate students, who focus on the more prestigious research track, but there are several reasons why this approach is short-sighted.

Get a job - While most students are focused on preparing for academic jobs during their PhD work the stark reality is that only 6.6% of graduating students will achieve a tenure-track position at a research university. For the rest of us, presenting at a tool track implies that we have actually implemented a software tool that was robust enough to demo. In many industrial research labs, as in ABB Corporate Research, lack of implementation skills is a non-starter for employment (in most cases), and thus presenting at a tools track increases your employability.

Have real world impact - In 2004, Andrian Marcus first applied information retrieval techniques to improve software search, a clearly superior approach to the state-of-the-art. In 2011, I realized that I was still using grep to search my code, SEVEN YEARS after this initial breakthrough. Since then we have created Sando, a code search tool for Visual Studio, but it makes me wonder... how long, if ever, does it take for academic breakthroughs to reach real programmers?

Why Both Should Attend:


Academics and practitioners have more in common than most think. Here are some reasons for submitting to ICST that speak to both parties:

Make the software engineering world a better place - As mentioned previously, software engineering research and practice are divorced, and thus many potential advances go unrealized as researches work on irrelevant problems and developers ignore their few real advances. Attending ICST as an industrial practitioner or a researcher would begin to bridge this divide.
Share transfer techniques - The brave few that attempt to transfer cutting edge ideas towards practice quickly realize why it's such an unpopular undertaking. Developers do not want to change, problems with implementation details quickly pile up, and it's easy to run out of funding or time. The ICST Tools Track provides academics and other practitioners a great opportunity to learn from those who have attempted (and often succeeded!) at tech transfer, avoiding their mistakes and building upon their successes.

Plan to Attend!


I hope I've convinced you of the value of applying to the ICST Tools Track and the larger mission of reuniting software engineering research with practice. I'd encourage you not only to apply yourself, but to encourage others to apply. I'd especially encourage you to bug your favorite tool vendor about presenting at ICST. I've listed a few of my favorites below... feel free to encourage them to join us and add your own suggestions in the comments.

Tools and teams

I'd love to have attend:
Powered by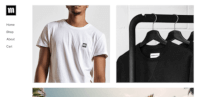 Create your own unique website with customizable templates.